WiFi-Enabled, App Control Litter Box by CATLINK
Every cat owner knows that deeply how bored and annoyed it is to handle the cat litter, and we are all expecting that someday someone whom could brought the new generation of litter box which is much smarter, much more automatically and truly free from annoyance.
With the app, you don't have to put the litter box insight. The app will tell you everything. Checking the waste drawer capacity and remaining litters on the app can be very easy. The app also helps you track the activity and usage of the litter box of your cat.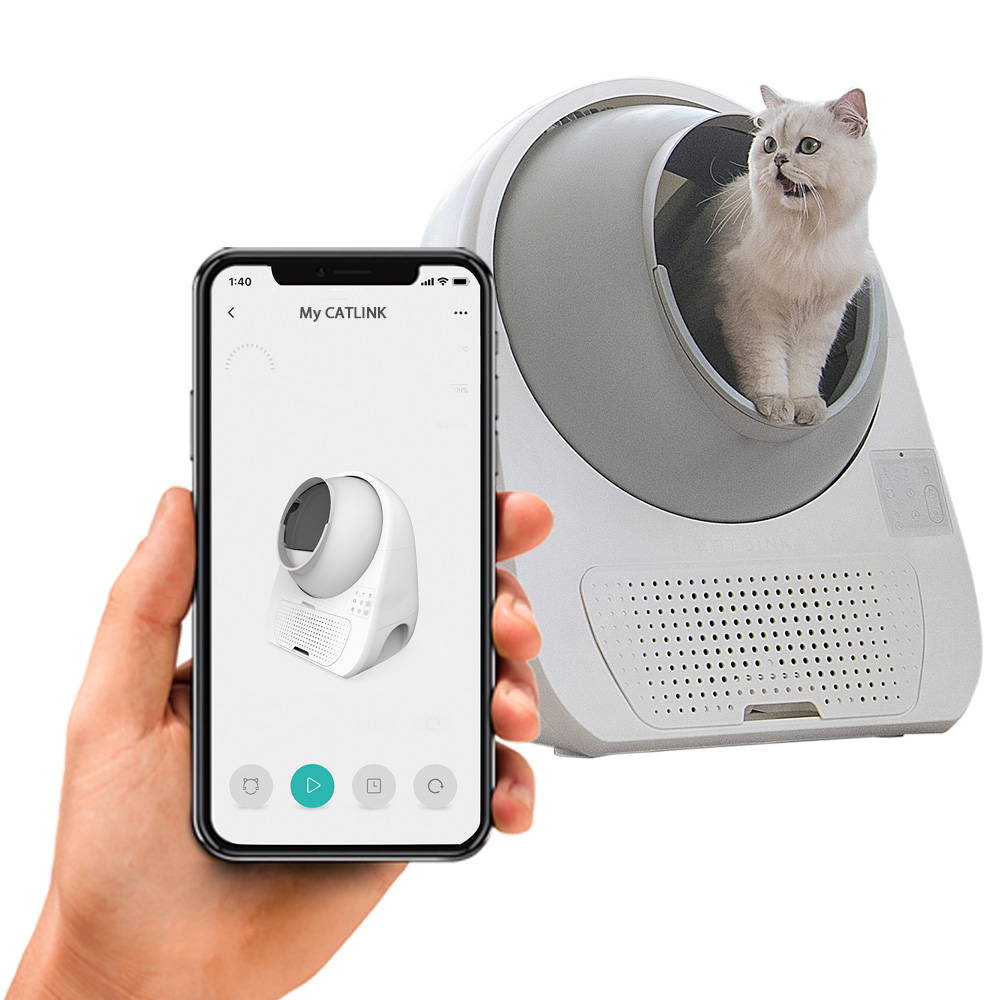 Each CATLINK litter box is equipped with our double protection system. With our cat sensor system, the litter box will stop cleaning when a cat get into it. Also, it will only start self-cleaning again when the last cat leaves the machine. If the litter box stops cleaning for any reason, you will receive a push notification on your phone to inform you that you should go check it in time. Never worry about your cat using the CATLINK litter box.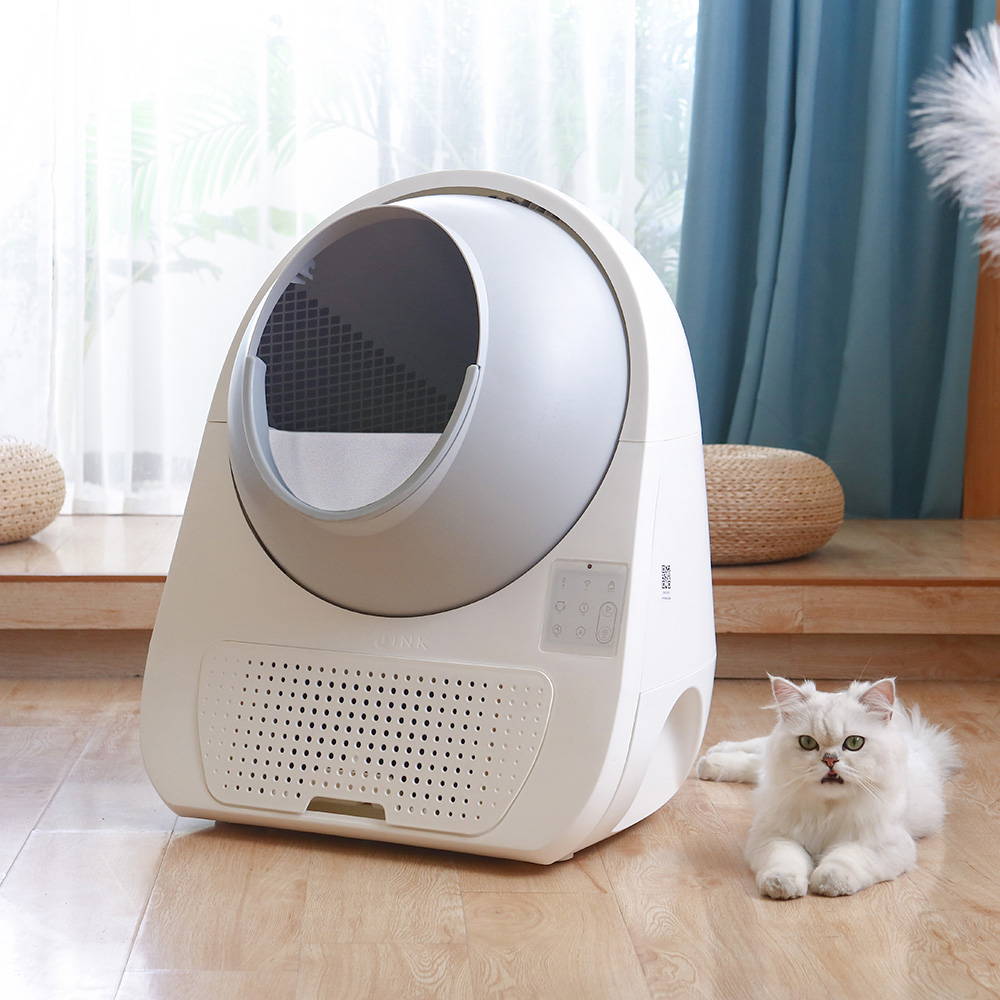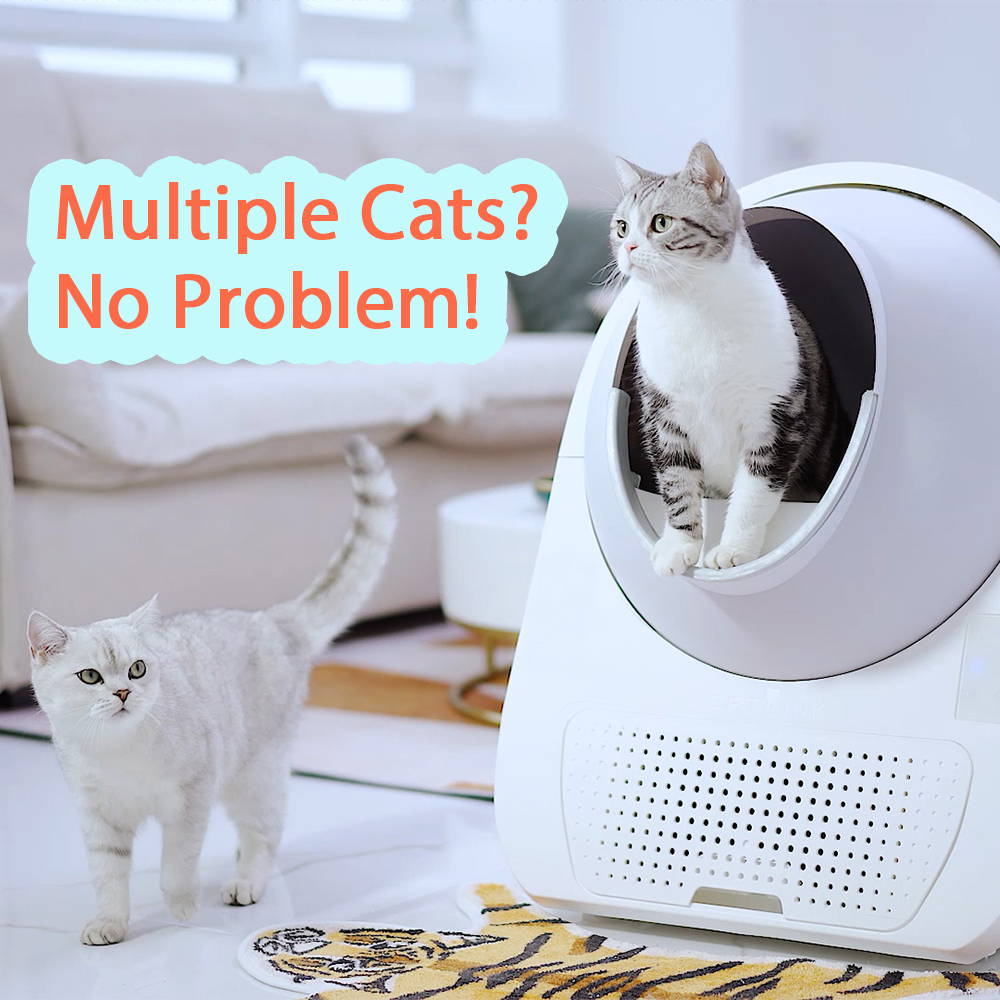 One CATLINK litter box is suitable for family of up to five cats. You don't have to buy multiple litter boxes when you have multiple cats. It only takes two minutes to finish the self-cleaning steps after use so each cat can always have a clean bed of litter to use.
And now with our CATLINK app, you can view the usage and activity of your cats, which will help track the health of different cats.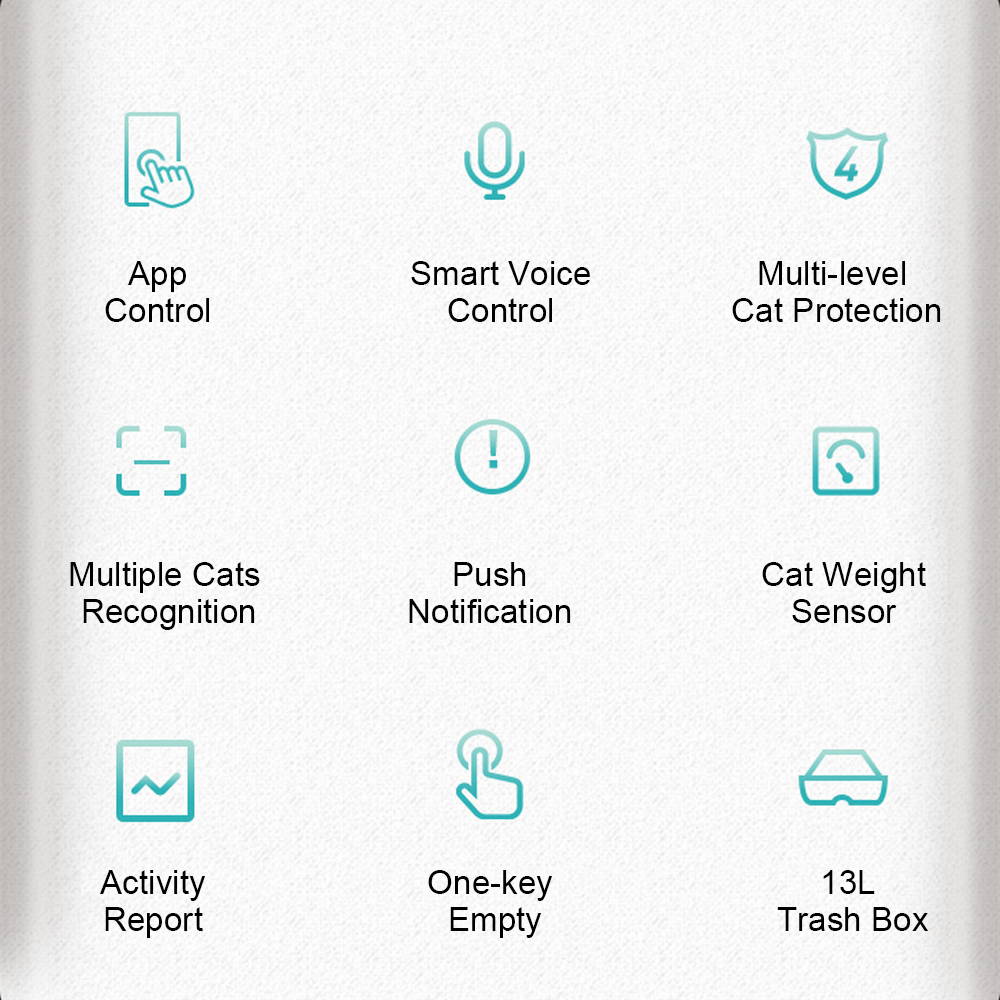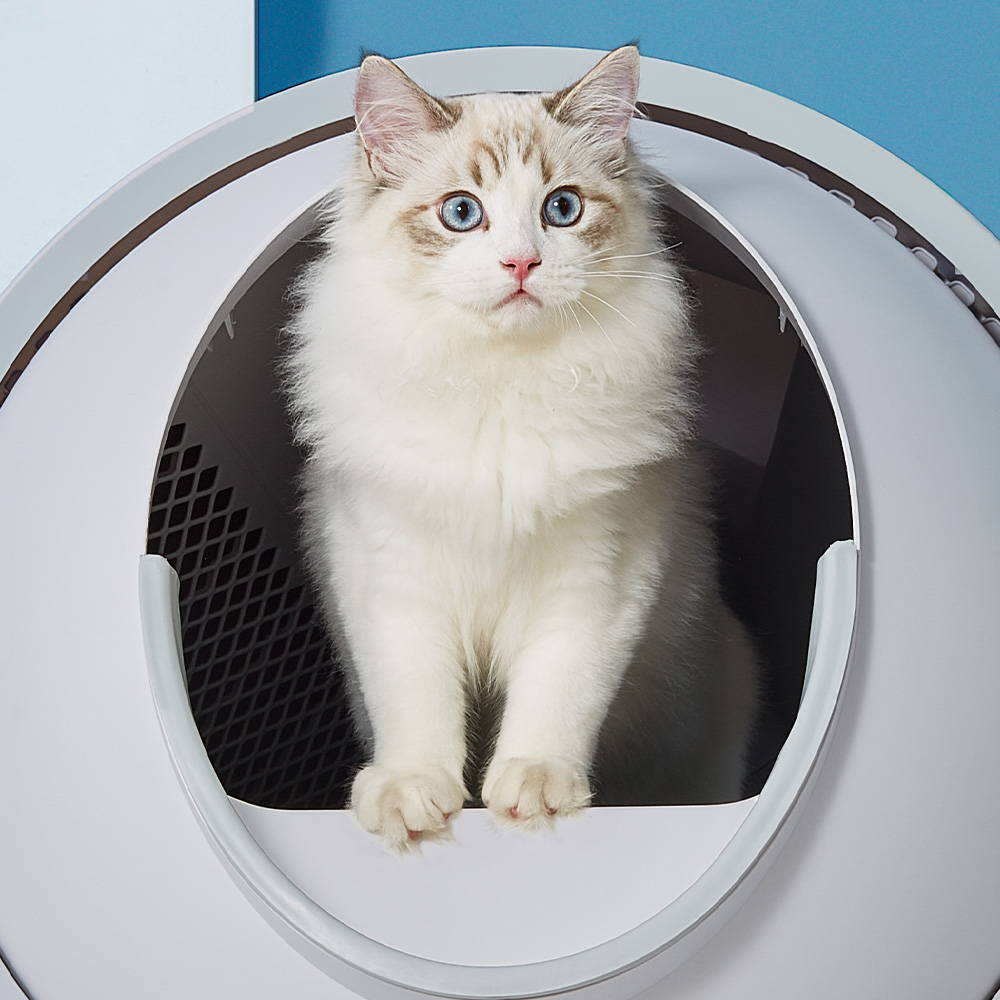 LITTER BOX sIZE AND COMPONENT OVERVIEW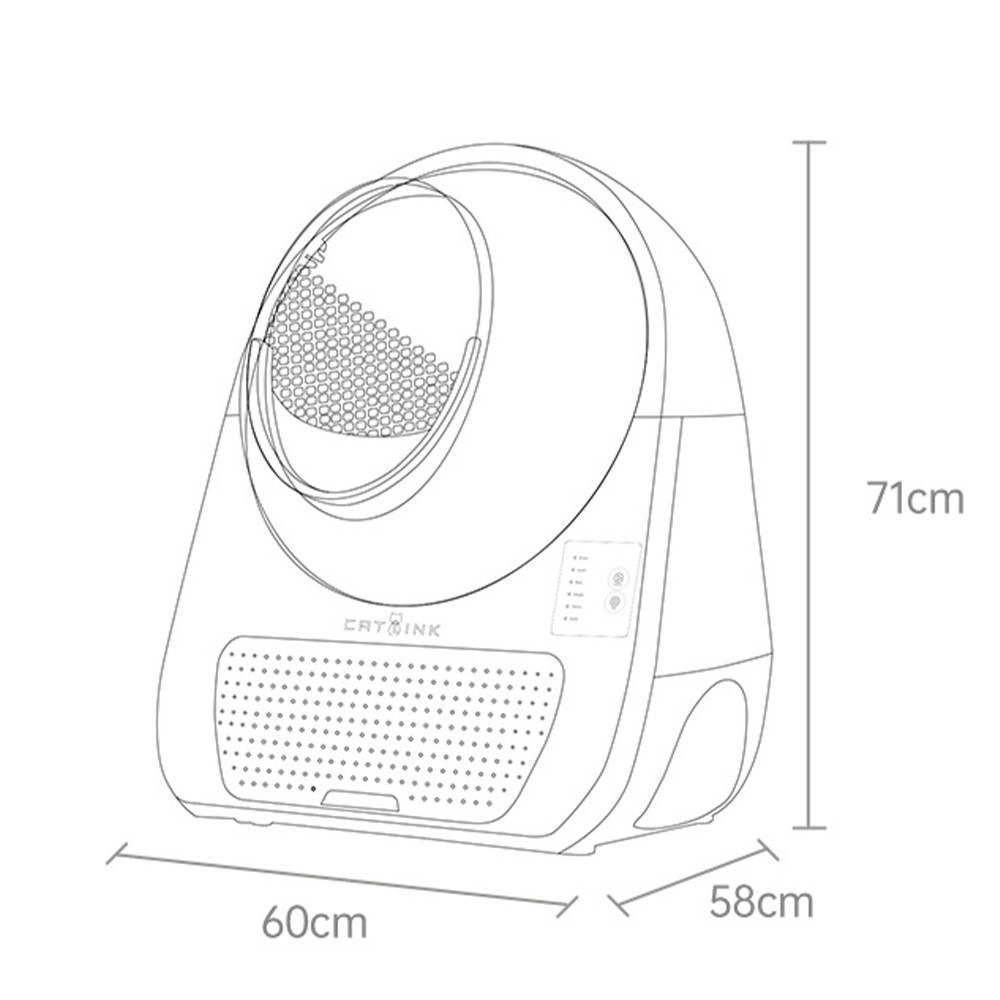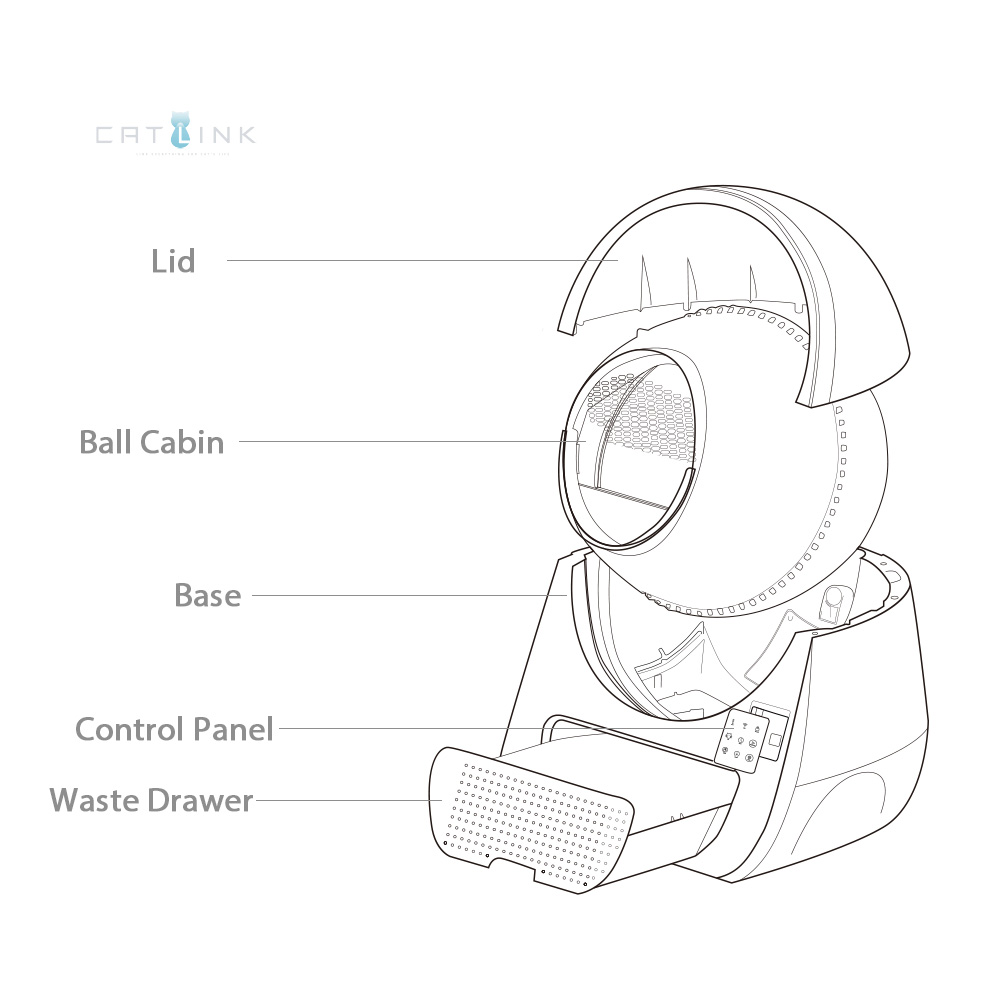 Size: 23.62"x22.83"x27.95"

Cats Supported: 3.3 lbs to 22 lbs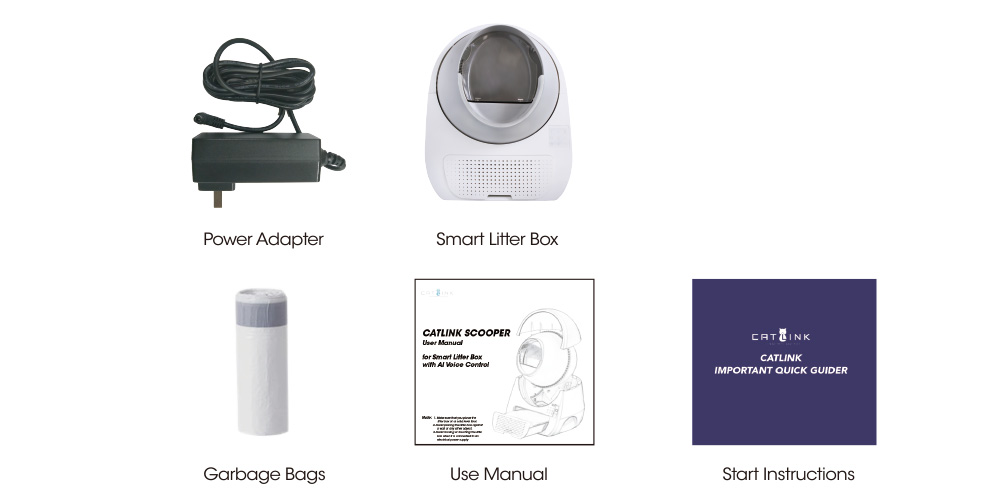 I have two cats or more cats, is that okay?
It's GREAT for multi cats use! Up to 4 cats can be used in one Catlink.
What is the recommended cat size? Is it suitable for large cats?
Yes, From 1.5 to 10 kg. The machine will not start if the cat is too light. It is recommended for cats weighing for than 1.5kg.
Can I use the app with both IOS and Android?
Yes. The app is compatible with Apple iOS and Android mobile devices. Please use the 2.4G band WIFI with security certification, 5g band is not supported at the moment.
Can I connect the app to multiple CATLINK units?
A mobile phone can only connect to one Catlink.
Can everyone in the family use the app?
Yes, A mobile phone can be connected to a device, and then you can share the device.
How often do I need to empty the waste drawer?
The app has waste bin full reminder. If you have two cats, you'll clean the waste every 10 days. If you have more cats, you'll clean every 3 days.
What happens when a cat has soft stool?
Just clean it up normally. For cats with soft stools, Bentonite Cat Litter is recommended.
Does the CATLINK litter box require special litter?
We recommend using clay-based clumping cat litters and small particles, such as bentonite, tofu cat litter. Long strips or large particles cat litter cannot be filtered, and will be directly classified into the waste bin.
Payments, Shipping & Delivery
How long will delivery take?
All orders are shipped via standard shipping service. Usually, the preparation and shipping of your order take 1 to 2 working days, while delivery timing by the courier may change depending on the destination.
What are the shipping options?
When you make a purchase, you can choose regular shipping or premium shipping during checkout.
You can review the cost in the order summary. Depending your the total size and weight of the order, the fee usually ranges from around $10 to $70.
How can I cancel my order?
The cancellation button is available in the order on your My Account Page. You have the option to cancel the entire invoice, or you can cancel select items.
Yes, we have a money back guarantee for all of our products. Simply print out a shipping label. Then drop off your package at the nearest AU Post location.
Catlink automatic self cleaning cat litter box
This is one Of the best purchases I have made as a cat owner. No more cleaning litter trays daily. The one downside is I cannot get the wifi going on it which is disappointing
Scam
Don't buy from them. They ignore all emails sent and their return policy is complete bullshit. Oh and they charged me an extra $22 for no reason. Invoice was $522, debit card was charged $544.61
Appalling Customer Service
The WiFi does not work on the catlink scooper. I have sent no less than 6 emails and nobody has gotten back to me. Do not buy from them. A total scam
Space constrains and WiFi isn't connecting
It is working well except for two issues. My first issue is that my ragdoll struggles to scoot in and would pee out from the edge so I have to improvise and stick on am inner board that would keep her butt within the space. Another issue I'm having trouble with is connecting with the WiFi. I've contacted customer service but no one got back to me.
Amazing litter box
Love the litter box, unfortunately have not been able to use the app as box will not connect to Internet or the app. App requires English option on initial page. Shipment from warehouse took way longer than 2 days as stated on web page. Communication from pet micro was non existent. I would recommend buying from another supplier.